News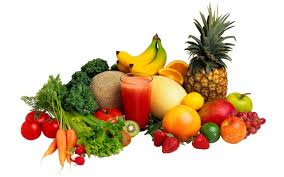 Recent news from The Caroline Walker Trust and any relevant news stories on how we can improve the quality of food are featured below...
Our Latest News:
30th June 2020
The StreetCube Great Organic Sustainable Market opens to the public on Friday, July 3rd at 10 am and is located on The Piazza, at SouthSide, Wandsworth High Street. SW18 4TQ. StreetCube is the sustainable Street gastronomy project launched by MasterChef Raymond Blanc in SW London last year and CWT short-listed award finalists.  It is advancing […]
Previous News:
Nominations now open
28th June 2019
This year, The Caroline Walker Trust is celebrating its 30th anniversary with an Awards Reception on 12 November at Chandos House, RSM in London. Our trust is named after the late, distinguished nutritionist, writer, and campaigner Caroline Walker, who inspired a generation of nutritionists and food campaigners, showing them that the public was interested […]
The response of The Caroline Walker Trust to Department of Health and Social Care and Department for Digital, Culture, Media & Sport Consultation on further advertising restrictions for products high in fat, salt and sugar.  
5th June 2019
Our Trust is very aware that childhood obesity has become one of the most serious public health issues of our time. Overweight and obese children are most likely to remain obese into adulthood and develop non-communicable diseases. (1) It has been well established that obesity is multifactorial and a result of biological, behavioural and environmental […]
1st April 2019
The CWT is currently looking for two new Trustees to join us. If you're a Registered Nutritionist or a Registered Dietitian and can commit to six Board meetings a year, then please apply by sending your CV or the link to your LinkedIn profile to [email protected] outlining as to why you would make a good […]
17th March 2019
The latest evidence shows that children and adolescents are still regularly exposed to digital marketing of many unhealthy products. The WHO has just produced a report which describes current digital marketing strategies, the challenges arising from current practices, and some policy options to tackle digital marketing to children and adolescents. Click here to download the […]
17th March 2019
The next SENSE meeting will be held on Friday 22 March 2019 in London.  The topics discussed will include; Reformulation, innovation with small business and brand building. Click here for more information.
17th January 2019
The Centre for Food Policy announce their first Food Thinkers of 2019 with Dr Charlie Clutterbuck, discussing Bittersweet Brexit – where are we heading with our food and farming? Chaired by Professor Tim Lang. The seminar will take place on Wednesday 23 January at 5.30pm, here at City, University of London. With Brexit events moving […]
Latest Twitter Feeds



Load More...