News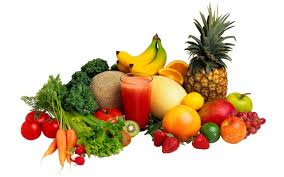 Recent news from The Caroline Walker Trust and any relevant news stories on how we can improve the quality of food are featured below...
Our Latest News:
15th November 2019
The winners of The Caroline Walker Trust Awards 2019 were announced at a special presentation ceremony held on Tuesday evening, 12th November, at Chandos House, Royal Society of Medicine in London. The Caroline Walker Trust Awards were "intended to highlight distinctive and outstanding work in promoting public health by maintaining and advancing standards of food […]
Previous News:
1st April 2019
The CWT is currently looking for two new Trustees to join us. If you're a Registered Nutritionist or a Registered Dietitian and can commit to six Board meetings a year, then please apply by sending your CV or the link to your LinkedIn profile to [email protected] outlining as to why you would make a good […]
17th March 2019
The latest evidence shows that children and adolescents are still regularly exposed to digital marketing of many unhealthy products. The WHO has just produced a report which describes current digital marketing strategies, the challenges arising from current practices, and some policy options to tackle digital marketing to children and adolescents. Click here to download the […]
17th March 2019
The next SENSE meeting will be held on Friday 22 March 2019 in London.  The topics discussed will include; Reformulation, innovation with small business and brand building. Click here for more information.
17th January 2019
The Centre for Food Policy announce their first Food Thinkers of 2019 with Dr Charlie Clutterbuck, discussing Bittersweet Brexit – where are we heading with our food and farming? Chaired by Professor Tim Lang. The seminar will take place on Wednesday 23 January at 5.30pm, here at City, University of London. With Brexit events moving […]
News Archive
Latest Twitter Feeds

@ilonacatherine
:People talking like gaining weight is the worst thing that could possibly happen to them during lockdown are doing my nut in. Stop it.


Load More...